Specialist running sessions
We are lucky enough to have engaged a specialist running coach to work with our U18 & senior female footballers for the pre-season.  These sessions will be on Tuesdays from 6pm-7pm at Anthony Costa Oval for 5 weeks only at a cost of only $5 per player per session (payable in cash each time) Sessions run from 12th November to 10th December.
Callen has degrees in Exercise and Sport Science, Masters of High Performance Sport and a Master of Teaching. Although an athlete himself in various sports, more notably in AFL football and Track and Field, Callen has been the High Performance Manager for St. Mary's SC (Seniors 2016 & 2017) as well as the Performance Manager of Geelong Guild Track and Field Club (current). In recent years Callen has turned his attention to athletics, competing in the Victorian Athletic League as well as state and national competitions. Similarly, he has developed and coordinated a high, performance sport program with Christian College.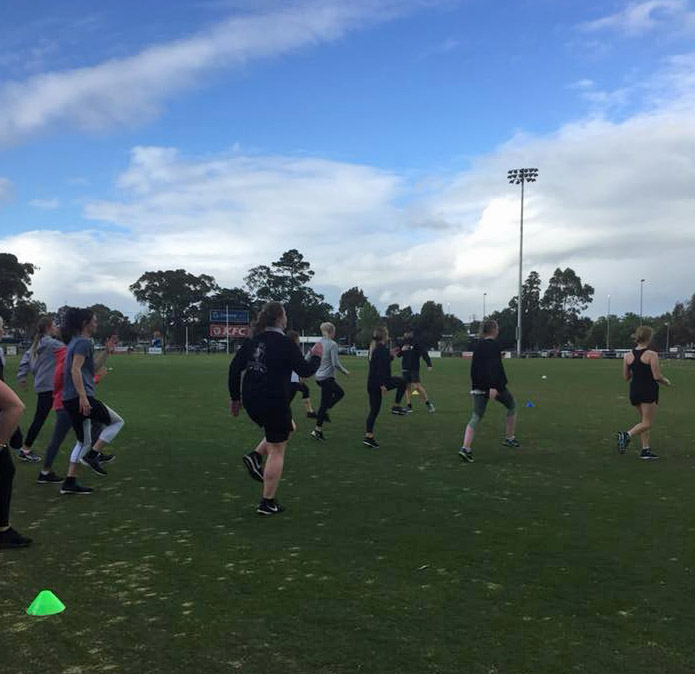 Callen's aim in working with the St. Mary's female footballers will be to develop their running. This will include speed development, sprint mechanics, landing mechanics and conditioning. The program will be general yet holistic to the individual depending on their specific needs. There is a focus on correct, injury-preventing techniques over volume of work to ensure all girls can remain on the training track and build that consistency which will ultimately allow them to succeed in the upcoming season. No long distance running involved.
This is a great opportunity to work closely with somebody who will improve your running and something your coaches would encourage all of the girls to participate in. Time invested now in fitness and running now will make a huge improvement to their football game and their endurance.