GLF Volunteer of the round – Gab Ling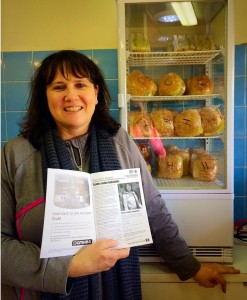 In case you missed this week's the GFL Record you may have missed Gab Ling announced as the GLF Volunteer of the round.
Gab has completed 10 years of service in the Club at various roles.  Board member – responsible for canteen, all social events of the club, team manager, membership, player registrations (over 400 registrations and over 1000 members), Pink Sports Day, helps with clothing, helps with Club communications and when no club home game helps out with the U16 managing duties and any other job that needs to be done!
Mrs. Ling has increased her work at the club every year since her boys joined the club in Auskick 10 years ago.  On a home game she will arrive at the club at about 6.30am and leave about 8.00pm.
Also every Sunday Mrs Ling opens up the canteen for junior games and co-ordinates all club social functions.
There is no job she hasn't done around the club and is a tireless worker who never looks for any recognition.
In addition, she amazingly supported by husband Ron who says it's better to be where Gab is than at home; St. Mary's are lucky to have the Ling's on board.
Mrs. Ling is a huge asset for the club and as President John says, give me a person like "Gab" always in front of a superstar Centre Half Forward.
Mrs Ling is a truly worthy winner of the GFL Volunteer of the Round.
Congratulations Gab.