Expressions of Interest 2017 Junior Footy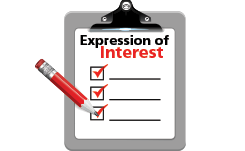 Expressions of interest are sought for Coaches, Team Managers, Age Group Co-ordinators,  Runners, 1st Aiders & Trainers for the St Mary's Sporting Club Junior Divisions for the 2017 season.
In 2017 St Mary's will be fully rolling out the development program which commenced in 2016 so anyone who is interested in being involved in the off field or on field development program please let us know.
Any involvement in or ideas for improving our junior program would be appreciated as we understand we are still evolving and want to ensure we learn from things that have not worked in the past.
The club will again have a major focus on development with a component for on field football but also stepping up our off field development to support the boys in life skills. .
If you are interested in any role in 2017 could you please send your details to either
Andrew Batson  andrew.batson@stihl.com.au  0437 500 341 or
Kevin McMahon kevin.mcmahon@ndis.gov.au  0457 507 202.
Details in relation to summer program and next season will be sent out in due course.
If any of the boys have any friends who are looking to join the club please pass this information on to them or let them know they are free to give Andrew or Kevin a call if they have any queries.