UPDATE: 2017 Player membership and registration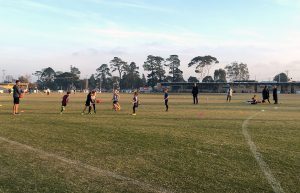 We are in the process of finalising all teams/squads for netball and football for the 2017 season. This is a very large task and is made easier by having final numbers to assist in planning teams, resources and coaching.
New and existing members we ask that you please finalise all registrations by the end of this week. We need all new and existing members to go online and complete their Club membership. Payments can be done online or paid at the Club. All final payments are due 20 April. Please see our membership page for instructions.
Please note if footballers have not completed your league registration via FootyWeb and netballers have not finalised their VNA via MyNetball players may miss being placed in teams.
If you are having any difficulty with payment please email info@stmaryssc.com and we will contact you to make a payment plan.