Senior Football Update – May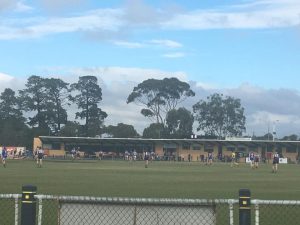 It has been a great start to the year for the Club. The seniors have won the first 3 games, the reserves lost the first game and won the last two quite comfortably. The Colts A have had a draw and 2 wins, with Colts B having 2 wins and 2 losses.
Spots at the moment in all sides are very hard to come by and if we are to have the success we all crave it's how it needs to be. The best thing is that all players understand this and have been terrific with their attitudes to both training and game day.
The players had a great bus trip to Colac on the weekend. From all reports the trip home was lots fun. A special thanks to our illustrious president for driving the bus there and back.
Looking forward to this week's games against North Shore at home. It is really important to the Club and players that we have a good crowd for our second home game.